At Camp Broadway® authentic and enriching programs are at the core of what we do. Nothing captures that better than testimonials from our parents who have insider knowledge as to how their child has grown as a result of their experience. We're thrilled to introduce, Camp Broadway Parent, Anita McLaurin. Anita's daughter, Erica, attended Camp Broadway® Mainstage in San Antonio presented in partnership with the Las Casas Foundation. Anita candidly shares her story and how Camp Broadway-inspired Erica to not give up on her dreams. To learn more about Camp Broadway San Antonio, CLICK HERE.
Anita's Story:
The theater teacher had crushed her spirit. I thought to myself, "How in the world did this happen?" As a homeschool mom, I had been watching my daughter, Erica, develop this gift for costume design, acting, and singing, so I decided to put her in a local performing arts school that catered to high school students.
But four weeks into the program, she came home sad, discouraged, and pretty much a wreck. Long story short, I withdrew her from the program. Erica said, "Mom, I don't think performing arts is for me." In four short weeks, this talented child had gone from "this is what I want to do" to "never again." How did this happen? I prayed for her to come to terms with the situation and try again somewhere else, but she was not having it.
Then I came across a video of Susan Lee, CEO of Camp Broadway. She spoke with such genuine, concern, and caring for the children. This program wasn't about perfection, it was about a love of theater and creating an authentic experience for the children no matter their skill level. I asked Erica to give it one more try, and I'm so glad she said, "Yes."
The experience reignited her soul. Every day she came home talking about the things she learned. The instructors were extremely talented, but much more importantly they helped the children develop character. Erica came home a better person.
After one experience with Camp Broadway, Erica has gained the confidence to try again. She has joined a local theater group and a summer conservatory. Because her desire is to major in musical theater, she auditioned for a performing arts school in New York and has been accepted. This would not have happened without the loving care and professionalism of Camp Broadway. Thank you for helping make Erica's dreams come true!
Meet the Author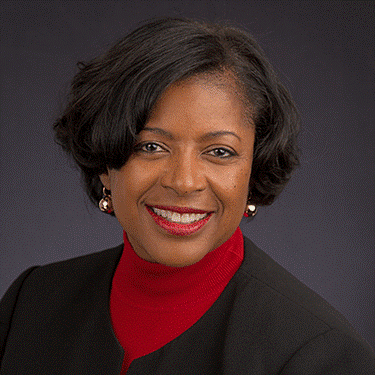 Anita McLaurin
Anita M. McLaurin is an author, speaker, and coach who helps individuals and organizations with unfulfilled dreams dispel the negative voices, discover their dreams, and design a plan to make those dreams reality, so they can live an authentic, purposeful life.
She was fortunate to begin her tutelage with Les Brown an internationally recognized speaker and highly acclaimed author. His mentorship provided the groundwork for her accomplishments. She owns and operates A. McLaurin Group, which specializes in the restoration of individuals' hopes and dreams. Her children's book, My Father Said I Could, is a story four siblings who have big dreams and how they overcome doubt, fear, and naysayers by listening to one steady, comforting voice.
She holds a Bachelor of Science (BS) in Management and Economics, a Master of Education (MEd) in Training, Development, and Instructional Design, and is a member of Kappa Delta Pi, an International Honors Society for educators. She and her husband Eric are blessed with one amazing daughter and live outside San Antonio, Texas.
To learn more about Camp Broadway®, visit www.CampBroadway.com