by Camp Broadway AT THIS STAGE™
Broadway has always been a destination for happiness, creative expression, and humanity. The stories and songs of the theatre serve as an outlet for inspiration, joy, celebration, and hope for a better future. With today's world full of uncertainty, it can be downright scary! But trials and challenges can be used to reflect, improve, and join as a community to build a more positive world.
For 25 years, Camp Broadway® has been dedicated to making Broadway accessible and enriching for theatre-loving kids and their families through workshops, camps, and special events. While nobody could have predicted that Broadway shows wouldn't be running each night, we want to do our part to make sure its brilliant stars continue to brighten and enlighten our world!
Camp Broadway® LLC and Streamable Learning have teamed up to present AT THIS STAGE™ a daily conversation with Broadway's experts. Meet Broadway performers, designers, authors, career advisors, composers, and more! Classes are FREE and use distance learning technology to provide access to K-12 schools, homeschool networks, colleges, senior living and community centers, as well as any individual who has an internet connection. Audience members are encouraged to join the discussion and submit questions LIVE during the session!
Camp Broadway's AT THIS STAGE™ will be hosted by actress/educator, Anna Raful; agent/author, Micheal Griffo and others. Sessions are scheduled daily and will feature professionals from many specialties in the theatre industry. We're excited to bring together an all-star roster of guests for Broadway conversations.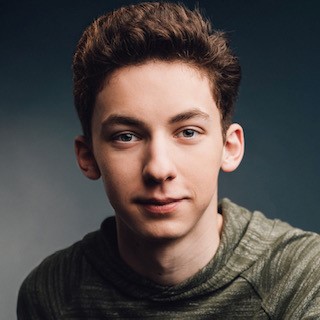 You don't want to miss the series debut! We're excited to feature the one and only, Andrew Barth Feldman (Dear Evan Hansen, 2019). Andrew has an energy that lights up a room (and stage) and we're excited to speak with him about his Broadway career, accomplishments, and how he's giving back. This session will air Monday, March 23, 2020 at 1:30 pm EDT.
To view the schedule of guests and sign up visit www.CampBroadway.com/AtThisStage. New guests are being added daily! Already on the schedule include: actress, Krystal Joy Brown (Hamilton), author, Jenna Gavigan (Lulu the Broadway Mouse), renowned designer, Emilio Sosa, and more. Follow Camp Broadway® on social media for the latest guest announcements.