Through a unique partnership, Camp Broadway is introducing you to Wave and Denise Winchester. The founder of Kids' News NYC from right here in the Big Apple, Wave, is the best of the best when it comes to youth reporters, and we are thrilled she loves Camp Broadway!
As a theater-loving kid, Wave is the perfect person to check out Camp Broadway's programming and report back to you what it is like to come to Camp Broadway and perform on a professional stage as a youth through our motto to Develop Your Character.
See a message from Waverly below and make sure to follow both @KidsNewsNYC and @CampBroadway to follow our adventures together throughout N.Y.C. celebrating Camp Broadway's 25th Anniversary! Check out the #BroadWAVEBeat with us all year long!
Waverly here! I'm super excited to be reporting for Camp Broadway to bring you the #BroadWAVE Beat! I've loved theater – seeing it and being in it – for as long as I can remember and I can't wait to share my Camp Broadway experiences with you and hopefully inspire you to love theater as much as I do….and of course hopefully, you'll even be inspired to join me on some of my Camp Broadway theater adventures so we can Develop Our Characters together!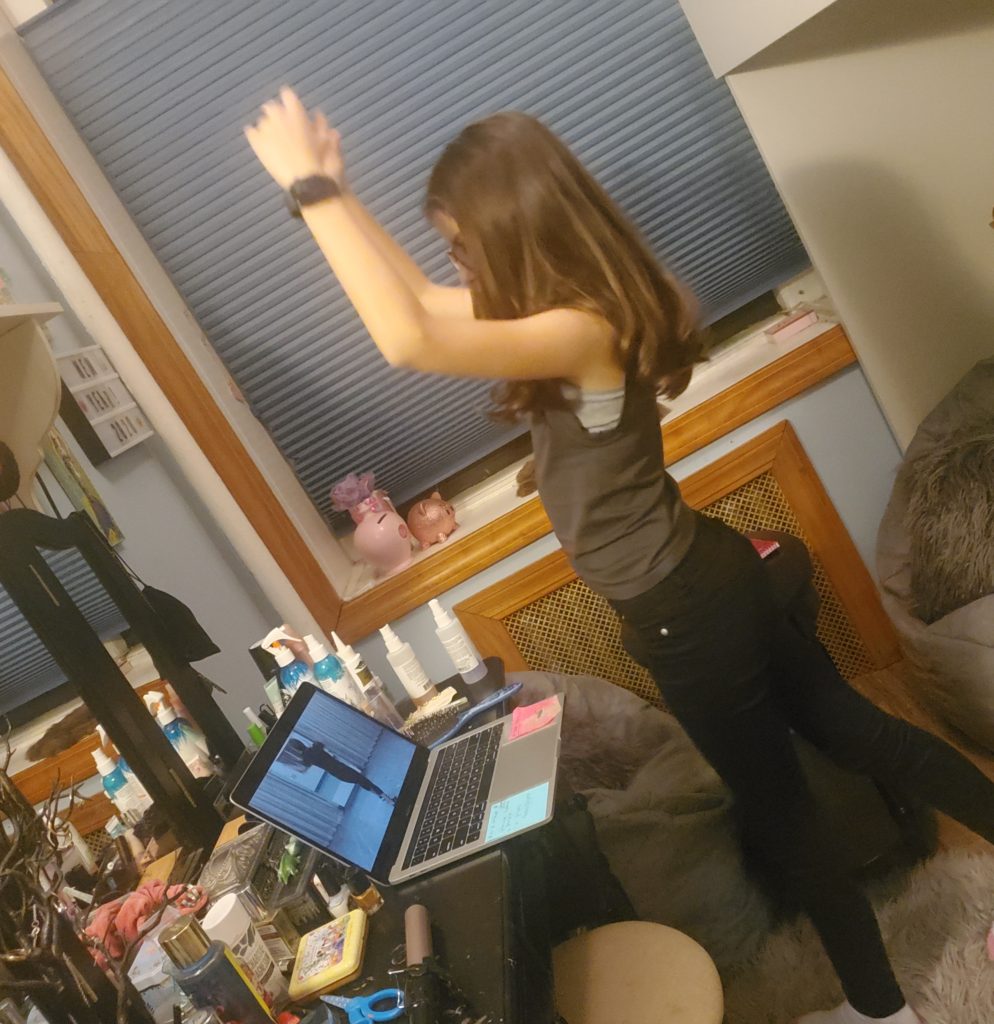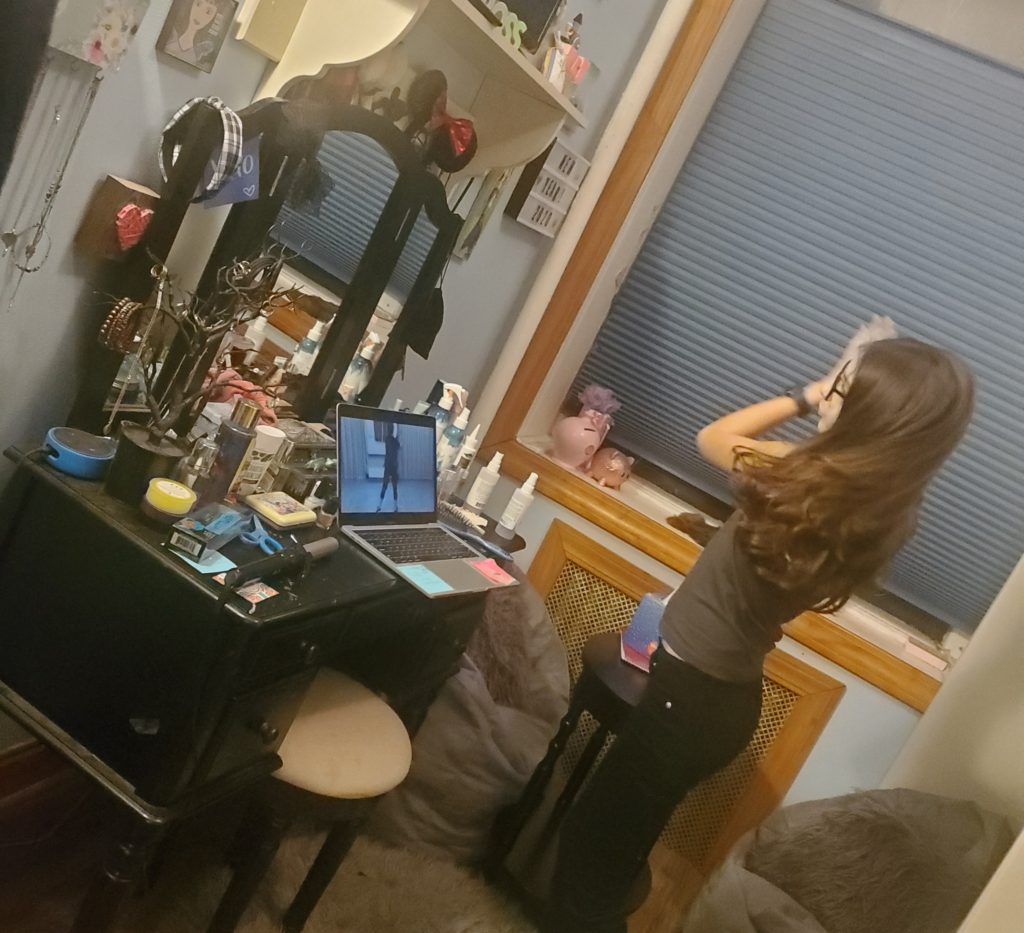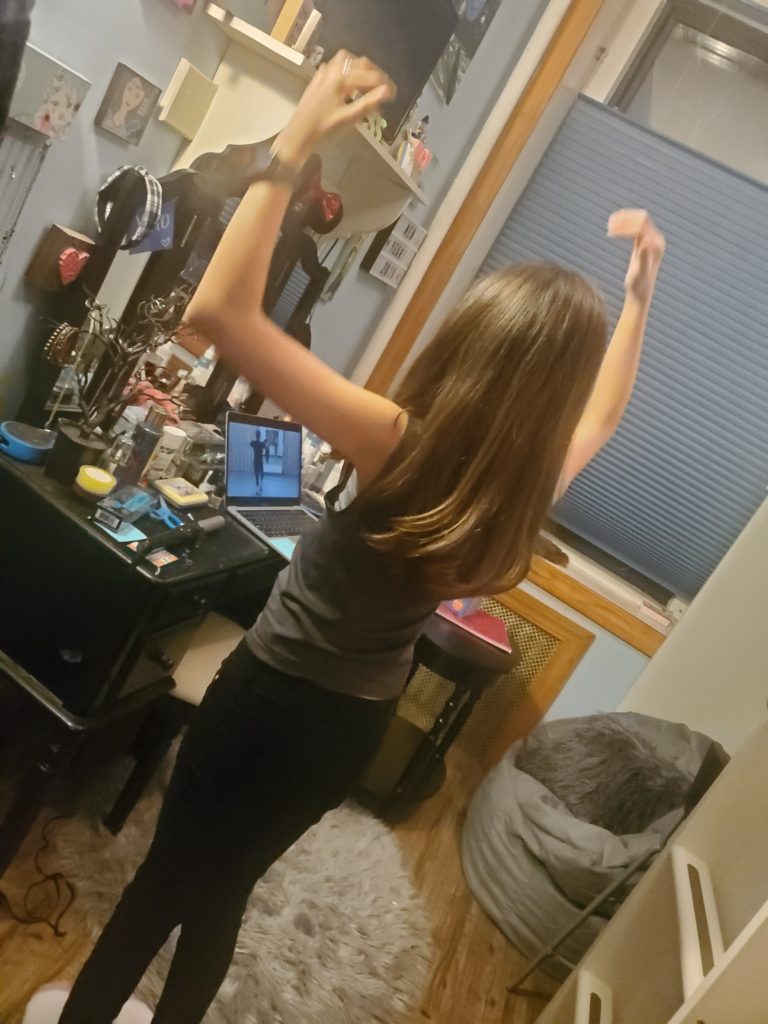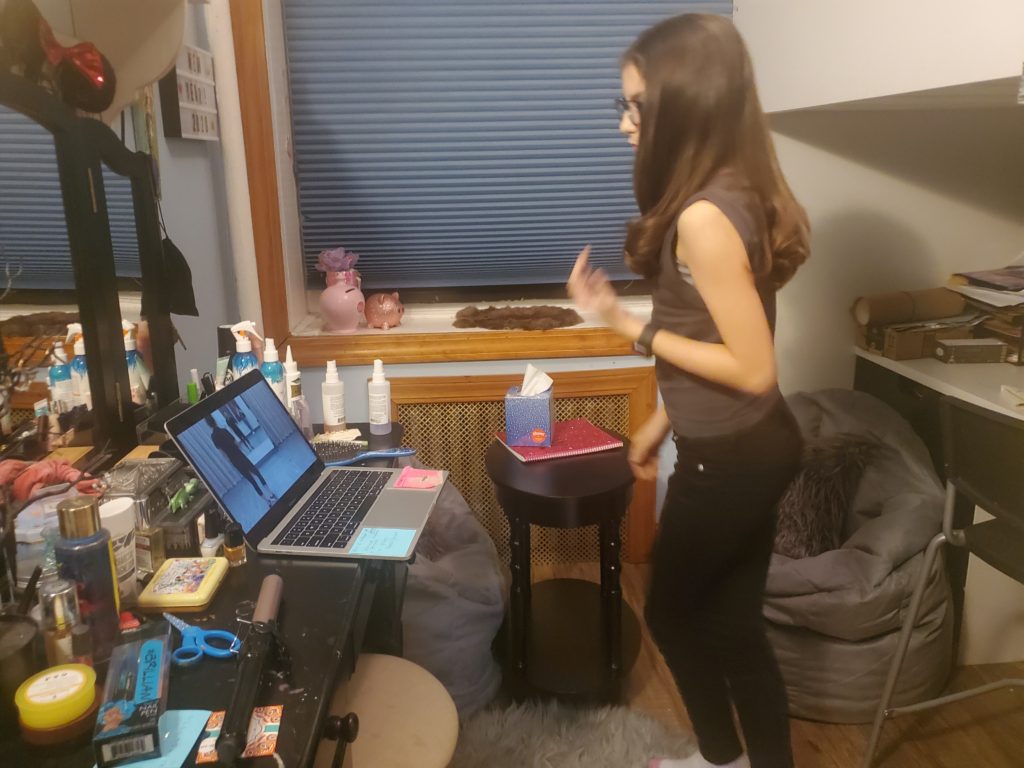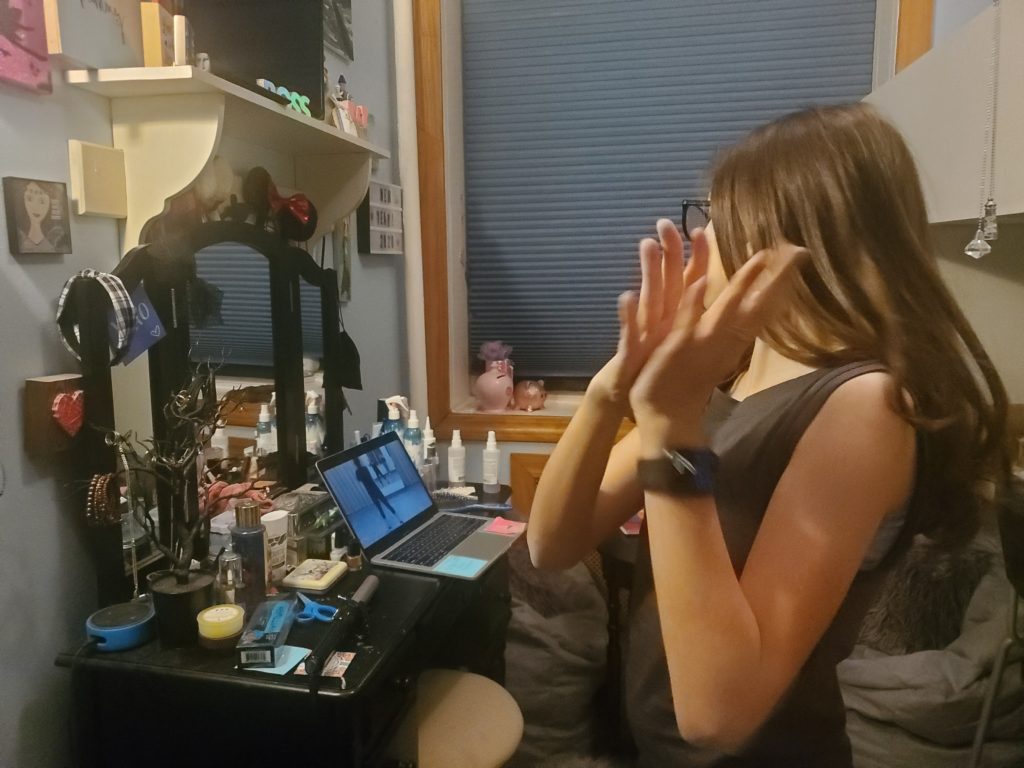 Photos of Waverly practicing for her online audition for the Camp Broadway Kids Ensemble
Denise and 11-year-old Waverly Winchester are the Mom and Kid Team behind kidsnewsnyc.com, which was dreamed up by then seven-year-old Waverly after taking a walk around the Upper East Side for some "Phone-Free Fun." After writing a little article about the spooky apartment buildings in the neighborhood, she asked her mom to send it to a website that published kids' news. Mom couldn't find one, so Waverly asked her to create one. Together, they built it and in the four years since its creation, Waverly has Kid-Reviewed countless events and Broadway shows in NYC and beyond, as well as "Kid-Terviewed" many celebrities, personalities, and Broadway stars. They hope to inspire other families to engage in phone-free fun by experiencing all that life has to offer and to be examples of how you can take an idea and make it become reality if you believe in it strongly enough and are willing to get out there and make it happen.