Has your son memorized the entire "Hamilton" cast recording? Maybe your daughter knows all the dance moves from "Newsies." Or perhaps your kid has already had a leading role in their school production or attended a musical theatre camp. Congratulations, you have a Broadway kid!.
If your child has a strong interest in the performing arts on or off the stage, consider that a gift. Scholastic research shows children involved in singing, dancing, and acting are four times more likely to be recognized for academic achievement than non­performing friends. Young performers also learn early to master anxiety, stay calm after mistakes, express new emotions, optimize teamwork, and remain open to new perspectives.
"The arts don't discriminate based on age, race, gender or any other measure," adds Grace Chen in PublicSchoolReview.com. "Their study provides benefits for students of all kinds, shapes, and sizes. When there are so many obstacles that children must overcome … the arts can quite literally be the lifeline they need to make long­ lasting improvements to their life."
Many avenues for providing enthusiastic young performers meaningful theater experiences are unavailable this summer due to COVID­19. The good news is that excellent, high­ quality online summer camp options are still readily available.
Consider the following suggestions:
Watch Musical Theatre Performances Online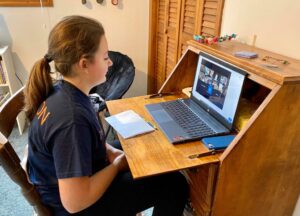 Broaden your child's mind and exposure by seeking out a wide range of dramatic, comedic, and musical performances. Broadway HD, for example, maintains hundreds of Broadway hits that can be streamed whenever you want to relax and be entertained. Schedule viewings with your child and make memories by comparing and critiquing performances.
Seek High-Level Virtual Summer Camp
One of the best­ recognized youth theater enrichment companies in the nation is Camp Broadway®, known as Broadway's "original" destination for theatre­-loving kids. Now celebrating its 25th year of enriching, educating, and entertaining young performers, Camp Broadway is going virtual with MyMainstage, online summer camp, July 12 ­- 16 to offer its award­-winning musical theatre camp experience for kids across the world, ages 10 to 17. Taught live by experienced Broadway professionals, the 30­-hour curriculum features interactive singing, dancing, and acting classes around the classic musical "Guys and Dolls Jr." Dedicated director/choreographers and musical directors guide participants through interactive rehearsals, creative activities, and a watch party of a Broadway show with VIP guests. The finale? A professionally produced ensemble performance video that will be streamed to families via Broadway on Demand. It's a theatre experience that only Broadway pros could deliver.
Work On Audition Pieces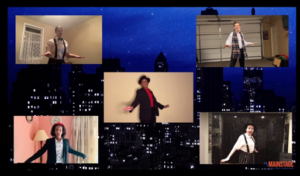 While your Broadway kid is waiting for the live theaters to get back to regular production schedules, she may wish to hone her audition skills by choosing and memorizing songs and practicing dance steps at home. Help her film her routines via smartphone so she can determine how she'd like to improve.
Find Mentors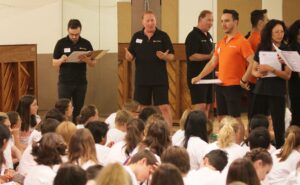 You can put your child in touch with experienced theatre arts educators including performers or stage technicians by contacting the local college or university in your area to explore pre­college programs for teens. The staff is often very willing to answer questions, provide advice and serve as sounding boards to help kids determine possible career paths into the performing arts and entertainment industries.
Check Your Local Performing Arts Center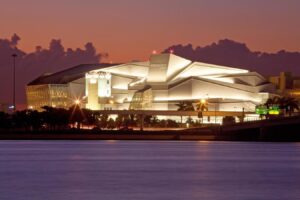 Call the local performing arts center in your community to inquire about what they offer in the performing arts for kids. Ask about the wide range of touring companies that they present. Whether it's Broadway or ballet, they often provide opportunities for kids to participate in student workshops or meet the artists.
Despite the social isolation still underway in much of the theater world, it's important to keep finding ways to support our children who have a passion for the theater arts. Take time to recognize and appreciate that affinity in your own kids, and look for opportunities to help them grow both as people and artists.
*Bonus*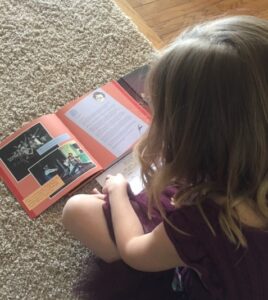 Join a book club to sharpen your knowledge on Broadway and the performing arts world.
"Performers see the world in a whole new way," writes Julia Savacool in the Scholastic article. "By having been part of the performance process, your child has been exposed to a new way of thinking and doing. And that alone is a success to be proud of."
To learn more about the high­ level virtual musical theatre camp offered by Camp Broadway, visit CampBroadway.com, or contact Barb at 212­-575­-2055, Barb@campbroadway.com.