AGE:

7 – 17


LOCATION:

Nationwide
Rialto BookClub is a FREE online book club for young readers, ages 7 -17, who are interested in the performing arts, entertainment, and culture.
You may be asking, "What is Rialto?" in Shakespeare's The Merchant of Venice, Salanio asks "What news on the Rialto?" at the opening of Act III, Scene I. For over a century, Broadway has been referred to as The Rialto, another word for "a theatre district". Today, there are many Rialto Theatres located in cities across the country that present the best of Broadway performances.
Inspired by its literary roots and the borderless appeal of the name, Camp Broadway is excited to offer membership in the Rialto BookClub online book club free of cost to young readers nationwide.
BOOK CLUB MEMBERSHIP
Each quarter, a new book list is released. Members will receive a monthly newsletter with information and activities about the books we are currently featuring. Register today to join our book club and get started reading!
Our Rialto BookClub librarian, Stacey Rattner, reviews the best new and classic "must read" young novels, picture books, autobiographies, biographies, plays, how-to guides, and more, to enable kids to expand their imaginations and broaden their world view.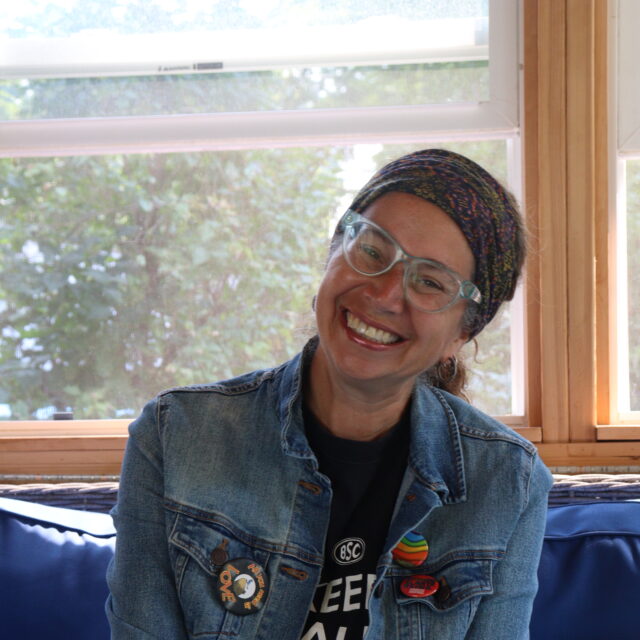 Stacey Rattner
Rialto BookClub Chief Bibliophile
Stacey Rattner is a distinguished K-6 school librarian at Castleton Elementary School in upstate New York and the author of the popular blog, Librarian Leaps. She has many passions. More than anything, Stacey loves getting kids excited about reading. A native of Queens, Stacey is equally enthusiastic about Broadway. To this day, she is proud of her stage debut starring role as Miss Hannigan in her 4th-grade production of Annie. Since then she has been a regular theatergoer and a committed supporter of talented authors and artists.
Camp Broadway is delighted to give Stacey our stage to promote great classic works and wonderful new books to young readers as the Chief Bibliophile of Rialto BookClub. A bibliophile is "a person who collects books or who has a great love of books." Stacey embodies this description. We are thrilled that she will bring her expertise as a librarian and her love of the theatre to our national book club members.