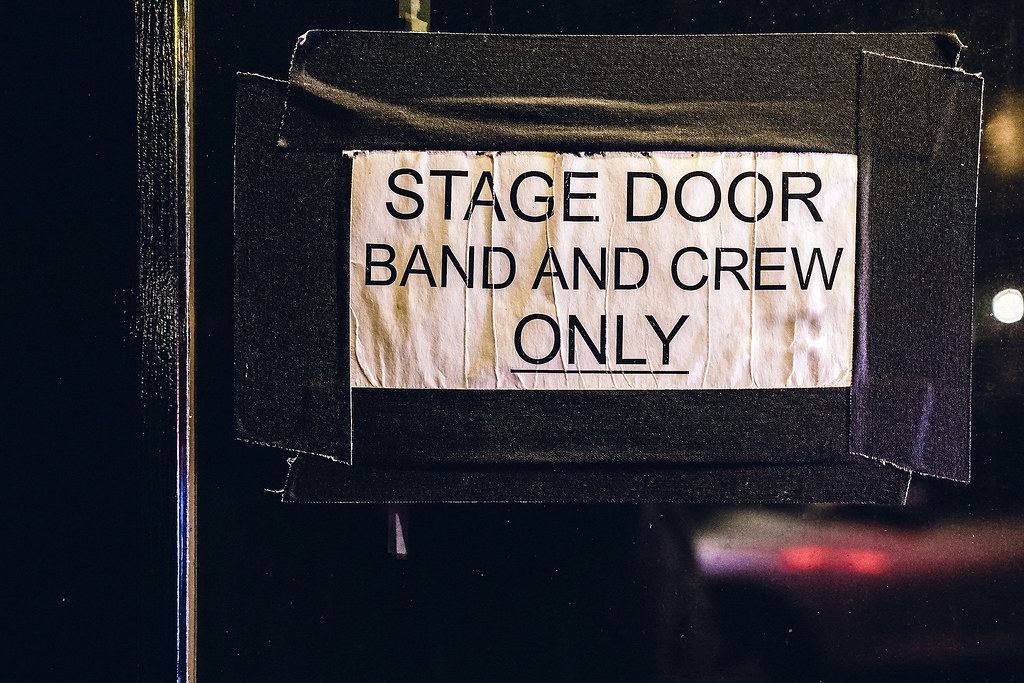 Stage door is a ritual to some on Broadway. Maybe that's you?
Or maybe you may not be familiar with the concept of "Stagedooring". This post is for Broadway fans everywhere who want to learn what Stagedooring is and the best way to go about it. It's such a fun opportunity to meet some of your favorite Broadway actors and actresses!
In case you're not familiar with it, the stage door is usually located at the back or side of the theater. This is the door the actors will use to leave the theater after the show. It has become a popular spot for audiences to gather afterward to get their Playbills autographed and snap some pictures with their favorite actors. This meet-and-greet moment has become known in the industry as Stagedooring.
When I first came to New York City a couple of years ago, I had no idea what Stagedooring was or how to go about it. It was all very overwhelming! But as I've become a regular Stagedooring-fan, I've learned that it can be a high-fun, low-stress experience for everyone. Here are my tips:
Tip One: Be Calm and Find The Stage Door.
After the curtain call at the end of the show, calmly but quickly make your way to the stage door (you can ask ushers where it's located). Try not to spend time at the store or in the bathroom because the quicker you get there, the better your spot will be. The key is not to rush and just find a spot where you can stand and wait for the actors. Don't worry if you're not first, they will make their way over to you I promise!
Tip Two: Be Prepared and Courteous.
Be courteous to the actors/actresses AND your fellow audience members. Everyone is excited to meet and interact with Broadway's exceptionally talented performers, so wait your turn and don't try to force your way to the front. When it's your turn, know what you want to say, grab a picture or two, and be prepared for an autograph. Keeping things efficient will allow the performers to reach more fans.
Broadway actors love meeting their fans but remember they do shows eight times a week which can be exhausting. After a performance, they're often looking forward to getting home for a well-deserved break so it's important to share your enthusiasm but be respectful of their time.
Stagedooring is a very special moment that can enhance any Broadway-outing. By sticking to these couple of tips you will help create a wonderful Stagedooring experience for everyone and continue the celebration of the wonderful work that's created on a Broadway stage! Read all about  Sunny's Stage door experience.