AGE: 10-17
DATE:

July 12 – 16, 2021


LOCATION:

Online/Nationwide


TUITION:

$650
MyMainstage virtual theatre camp is a unique, fully online, song and dance-filled enrichment program for theater-loving kids ages 10-17.
Inspired by our in-person camp, Mainstage, MyMainstage virtual theatre camp is taught by our team of New York theater pros and includes 20-hours (Monday through Friday) of interactive classes in singing, dancing, acting, and related activities delivered online to aspiring performers in the comfort of their own home.
The virtual camp includes at-home pre-camp activities such as show-themed set and props craft projects, and costume guides enabling campers to be involved creatively in every aspect of the production. MyMainstage virtual theatre camp culminates in the Family Finale that is presented LIVE ONLINE and features a professionally produced video of the camp ensemble performing songs and scenes from the year's musical, a downloadable Playbill, as well as a special introduction of each of the campers.
To enable effective teaching and to promote personal interaction between teacher and camper, enrollment in virtual camp is limited to 60 participants. Campers will be organized into small groups of 8-15 participants per group according to age. Each class encourages kids to make new friends, as well as inspires independent learning outside of camp so each performer can master their dialogue, songs, and movement.
DATE
July 12 -16, 2021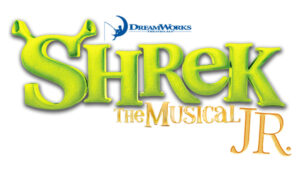 MyMainstage 2020 PLAYBILL
Creating our virtual camp: MyMainstage
Meet the Music Directors:
Meet the Featured Players:
TESTIMONIALS
What a GREAT show!! … Isla had SUCH a great time…and is so sad it's over. We genuinely appreciate you and your whole team so much.
One more thing – the friendships. Isla got 314 text messages (not exaggerating) from her fellow campers before and during the performance and is currently face timing with a big group of them. It's amazing how much they were able to bond with one another in such a short time.
We can't thank you all enough!
Thank YOU and the entire Camp Broadway Staff! Our family is in awe of the amazing.
Guys and Dolls performance that you put on! The students (or I should say "actors" because they shined onstage) were incredible and the production and final product were incredible…I can't believe how you all were able to put together into such an incredible performance. It was a true delight to watch and brought such joy to our faces! The Playbill was top-notch as well and made us all so excited for the performance while we were browsing through it. THANK YOU, CAMP BROADWAY! The first thing Jules said after watching the performance was that she can't wait to do it again next year! We are
hooked!
XOXO
Deanna N, Mom, California
We enjoyed the presentation so much. Thank you all for the wonderful job of putting this camp together. So well organized and thought out. We loved it!
We are in Colorado and are so happy we found you on the Internet. Kira loved the experience and is looking forward to being able to participate in future camps offered by Camp Broadway. We will be watching for future offerings.
Thank you again!