The New York Pops 36th Birthday Gala
AGES 12-16
Saturday, April 27 – Monday, April 29
New York City
The Camp Broadway Kids Ensemble, a musical theatre performance group comprised of 60 theatre-loving kids, ages 12-16, will be featured at The New York Pops 36th Birthday Gala at Carnegie Hall on Monday, April 29, 2019. Making their 11th appearance at this annual star-studded event, The Camp Broadway Kids Ensemble will perform under the baton of The New York Pops Music Director Steven Reineke.
Selected from a national audition of amateur performers from across the country, the cast will make their Carnegie Hall debut at the culmination of a 3-day rehearsal featuring master classes in vocal performance, dancing and acting under the direction Camp Broadway's creative team.
Start your video application on Acceptd: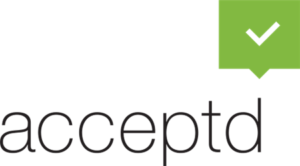 Here you'll find audio and video resources necessary for your submission, as well as instructions on how to create your video and submit your application.
Make sure you select the appropriate program (The New York Pops Gala) from the dropdown menu on the left hand side of the page:
Audition Deadline & Casting Process:
Applications will be accepted until Sunday, December 30, 2018 at 12:00, noon. Please keep in mind; qualified Cast Members will be notified on a rolling basis, so it is a good idea to start your application process as soon as possible.
Cast Members receive:
Two days of rehearsal (Saturday, April 27 and Sunday, April 28 approximately 8:30 am – 5:00 pm)
Dress rehearsal and performance at Carnegie Hall (Monday, April 29 approx. 9:30 am – conclusion of performance; approx. 9:30 pm)
Carnegie Hall orchestra rehearsal
Meet and greet with special guests
Lunch & dinner where applicable
Snacks and water
Camp Broadway t-shirts
Costume fitting
Workshop with cast member from a Broadway show
To Be Eligible You Must:
Be 12 – 16 years of age on April 27, 2019.
Attend all rehearsals in New York City beginning on Saturday, April 27 through Monday, April 29, 2019.
Past performances: