New York Pops Anniversary Gala Callboard
Saturday, April 29 – Monday, May 1, 2023
COVID Safety Requirements
The New York Pops is requiring all performers to provide:
1) proof of primary vaccine series + 1 booster (please use the Medical Form in your registration to submit this information)
2) masks must be worn in the backstage areas of the hall but may be removed for rehearsal and the performance
3) negative test results from an at-home antigen test
Requirements are subject to change prior to the May 1st event.
Saturday, April 29, 2023
Coming Soon
Sunday, April 30, 2023
Coming Soon
Monday, May 1, 2023
Coming Soon
REHEARSAL
Cast Members will be provided with Camp Broadway Ensemble t-shirts. Program participants are required to wear a Camp Broadway t-shirt at all rehearsals. All clothing should be comfortable and non-constricting dance-like or exercise-like clothes. Any shorts worn must at least reach mid-thigh in length. You may choose sneakers or soft-soled dance shoes for footwear.
ACCESSING YOUR ACCOUNT
To access your account on Camp Broadway's portal with the Active Network, please log in by clicking the button below and use the email address and password you chose at the time of registration. This is where you will be required to log in, complete supplemental forms, and make payments.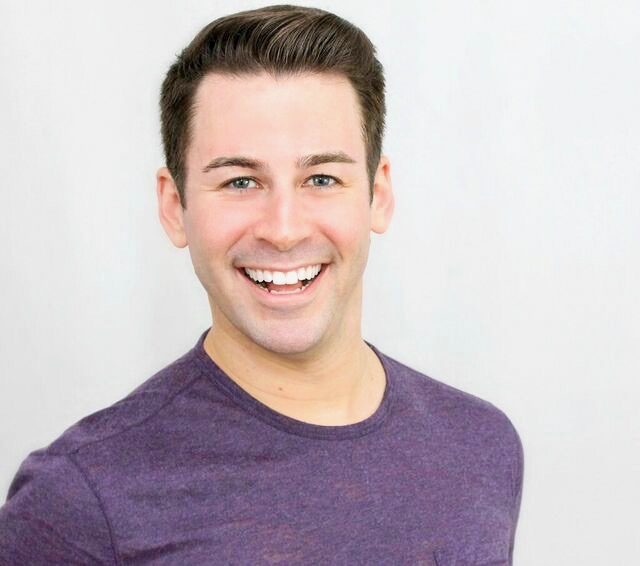 Theo Lencicki
Theo Lencicki is a professional actor and arts educator based in New York City. A graduate of Penn State University, he has performed in various regional and international venues, and across the United States on four National Broadway Tours including Hairspray, A Chorus Line, Young Frankenstein and as Riff in West Side Story. In addition to performing Theo is a musical theatre instructor, director, and choreographer for numerous workshop classes and educational productions. He currently serves as a member of the faculty for the NEIU #19s award winning program Arts Alive, as well as being a rostered artist with the Pennsylvania Council of the Arts and named Artist of the year in 2017. Theo works creatively on the National High School Musical Theatre Awards (The Jimmy's) sponsored by the Broadway League and with Camp Broadway on numerous performing opportunities for young artists across the country including the MACY's Thanksgiving Day Parade, Before Broadway Cabaret at 54 Below and Rocktopia on Broadway!
Christine Riley
Christine Riley – Recent New York City credits include: Music Director/Arranger/Orchestrator for A Moment in Time with Stewart Lane, Music Director/Arranger for The Quiet Clock, Director and Music Director for EDGES and SHOUT! The Mod Musical (Marymount Manhattan College), as well as Musical Director for Sweet Charity with Jeff Shade, Rags with Barbara Siman-Strouse, Triumph of Love with Kevin Connell (Marymount Manhattan College), and 21st Century Noel Coward with Larry Fuller (Lincoln Center and the York Theatre). Other NYC credits include: My Vaudeville Man (The York Theatre), Gemini The Musical (The Acorn), Flight of the Lawnchair Man(37 Arts), Seesaw (The Connelly Theatre), and Count to Ten (Theatre at St. Clements). National Tour: Thoroughly Modern Millie.
She has also served as the Music Director for numerous NYC cabaret shows as well as regional and university productions for the Prather Family of Theatres, Arizona State University, Cornell University, Casino Rama, and Fallsview Casino among others. Christine also arranged and conducted a new musical, Caterina's Son, in Florence, Italy. She is a member of the Theatre faculty at Marymount Manhattan College in New York City and maintains a private vocal coaching studio. BM – Ithaca College / MM – Arizona State University.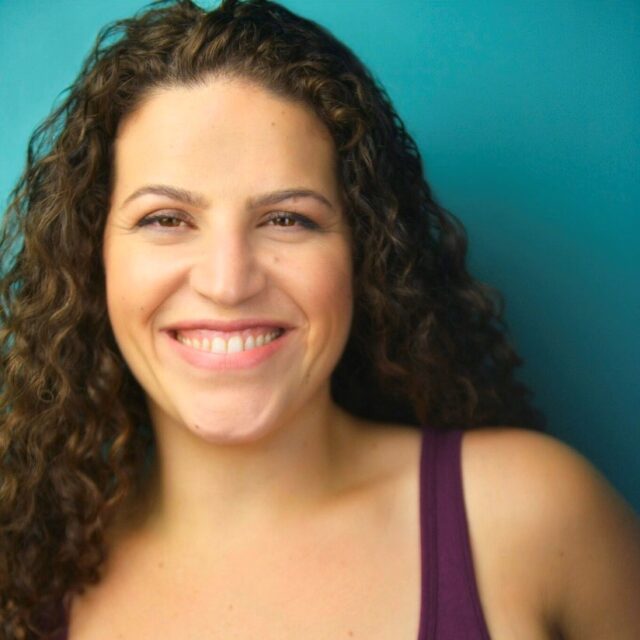 Anna Raful
Anna Raful has grown from one of Camp Broadway's Teaching Artists to the Director/Choreographer for the Shining Stars program in NYC and on the road. Anna was fortunate to bring the Shining Stars program to Beijing in 2019, teaching children the joy of musical theater and the lessons of Dr. Seuss.
She graduated from Emerson College with a BFA in Musical Theater. As an actor, Anna has toured the country with various shows, as well as performing regionally in the NY State area. Some of her favorite roles include: Nieve Que in SkippyJon Jones: Snow What?, Mazeppa in Gypsy, and Sarraghina in Nine.
Anna's favorite audience members are her family and especially her 6 nieces and nephews.
FREQUENTLY ASKED QUESTIONS
Where can I find program information and updates prior to arriving in New York City?

Upon receiving a casting notice and confirming you are accepting the casting offer by registering your child(ren), you will receive a private link to a dedicated page on our website (the Callboard) featuring program details and other important information. Details about travel deals and program locations, to lunch menus and costumes will be updated there for you.

When should we plan to arrive in New York City?

We recommend travelling the day before the first scheduled rehearsal which will begin in the morning.

Do you provide housing?

No. Camp Broadway is not a traditional sleep-away camp and does not provide housing for any of our programming. However, we do have partnership with area hotels. Check your program's Callboard for any special offers that may be available during your program.

What are the rehearsal hours?

Rehearsals on Saturday and Sunday will be approximately 8:30 AM – 5:00 PM. On Monday, the day of the performance, rehearsal begins at approximately 10:00 AM. Cast Members will remain with the Camp Broadway Staff until the conclusion of the performance which is approximately 9:00 PM.

What will Cast Members wear during rehearsals?

Your Cast Member will be given a Camp Broadway t-shirt to wear during rehearsal. Comfortable non-constricting clothes. The footwear cast members will wear in the performance should be worn during rehearsals. No jeans, short-shorts, flip-flops, sandals or platform shoes are allowed.

What will Cast Members wear for the performance?

Cast Members will be provided with a costume to wear during the performance. You will be provided with a description of footwear and other personal garments to be worn. This information will be sent to Cast Member's families as soon as the costume design is finalized.

Is daily, full attendance mandatory?

Yes. For Camp Broadway's performance opportunity events, there are no excused absences for any reason. Our team is skilled at rehearsing a cast of young performers with a very focused use of a short rehearsal period. Therefore, all Cast Members must be present and fully participate at all times.

Where do Camp Broadway programs take place?

Camp Broadway programs are always held in Broadway rehearsal studios that are also used by professional productions. These are located primarily in the midtown area on the West Side of Manhattan.

Does my child need to bring lunch?

No. Lunch and dinner where applicable, healthy snacks and water will be provided during rehearsal times. All Camp Broadway programs are nut free. Additionally, any medical or dietary needs will be accommodated. You will have an opportunity to indicate any food allergies or dietary restrictions during the registration process. You may send your Cast Member with a meal if you so desire.

What are the Camp Broadway Staff Qualifications?

Camp Broadway staff members are required to participate in a rigorous interview and training process. Directors, Choreographers and Musical Directors must have Broadway and/or National Tour Credits. Featured Players must have professional credits and Assistant Stage Managers are collage age performers or recent graduates working towards a professional performing career. Our administrative staff, including on-site Line Producers, all have credentials in professional theatre as well. All staff submit to a background check and are CPR/First Aid certified.

Can participants leave the premises on his or her own, or must a parent of guardian be present?

There will be no self-sign out option available for this event. All Cast Members must be signed out by an authorized adult at a location we will designate.

Can I get a letter from Camp Broadway describing the reason for my Cast Member's absence from school?

Yes. A letter for your child's school is available on the Callboard.

Can I request to place my Cast Member in a group with their friend or sibling?

No. Due to the nature of this program, groups are composed based on many casting variables. Therefore, we cannot accept requests for group placement.

Will parents be able to watch rehearsals?

No. Due to space and security constraints, parents are not permitted to watch rehearsals.

I have a specific question. Who can I talk to?