Mainstage NYC Callboard
July 8 – 12, 2019
8:30AM-9:00AM:
Drop-off/Sign-In
TWStudios: Chelsea
9:00AM-9:30AM:
Parent Orientation
Camper Orientation
9:30AM-1:15PM:
Vocal workshop
Lunch
1:15PM-5:30PM:
Chorus rehearsal
Company finale rehearsal
5:30PM:
Pick-up/Sign-Out
TWStudios: Chelsea
8:30AM-9:00AM:
Drop-off/Sign-In
TWStudios: Chelsea
9:00AM-1:00PM:
Dance/Chorus Rehearsal
Acting Workshop
Character Dev. Workshop
Lunch
1:00PM-5:30PM:
Dance/Chorus Rehearsal
Acting Workshop
Medley Rehearsal
5:30PM:
Pick-up/Sign-Out
TWStudios: Chelsea
8:30AM-9:00AM:
Drop-off/Sign-In
4W43 Social Hall
9:00AM-10:45AM:
Chorus/Dance Call
Company Finale Rehearsal
10:45AM-12:15PM:
Workshop
12:15PM-1:15PM
Lunch
2:00PM:
King Kong
4:45PM:
Pick-up/Sign-Out
Broadway Theatre
CLICK HERE for detailed pick-up instructions
8:30AM-9:00AM:
Drop-off/Sign-In
TWStudios: Chelsea
9:00AM-12:00PM:
Medley Rehearsal
Chorus/Dance Call
Lunch
12:00PM-5:30PM:
Put-Together Rehearsal
Chorus Call
5:30PM:
Pick-up/Sign-Out
TWStudios: Chelsea
8:30AM-9:00AM:
Drop-off/Sign-In
Gerald W. Lynch Theater
9:00AM-1:15PM:
Run Through
Staging
Lunch
1:15PM-3:45PM:
Dress Rehearsal
Gypsy Robe Ceremony
3:45PM:
House Opens
4:00PM:
CAMP BROADWAY FAMILY FINALE
5:30PM:
Sign-Out
Gerald W. Lynch Theater
Dale Semler
Customer Service Manager
Dale is the Parent Liaison and Customer Service Manager for Camp Broadway. She is the go-to person when you have any questions about the camp programs, the registration process and any other issues that may arise. She was lucky enough to see her first Broadway show starring Zero Mostel in Fiddler on the Roof, when she was 12, and was hooked for life. Hundreds of shows later, the magic of Broadway still adds joy to her life in ways she could never explain. Having participated in theatre and dance in High School she found she was always surrounded by a very special group of people, theatre people.. Though she pursued a career in the sciences, she was fortunate enough to have a daughter who had a successful career on the stage both in New York and Philadelphia. She's seen first hand what it takes to endure the ups and downs this industry can bring. She learned that receiving the correct training and building confidence and the ability to be a team player are all keys to a successful career, while having fun along the way. She's seen how these learning experiences have stayed with herself and her daughter and have helped them grow as confident, well rounded, compassionate individuals both on stage and off. After spending many years as an engineer and marketing manager for various companies, she is thrilled to be on the Camp Broadway team. Knowing she can be part of your child's journey in the performing arts is both a privilege and a pleasure for her. She is extremely happy to be back in the biz. Dale has worked as a Materials Engineer for Fortune 500 companies such as Johnson & Johnson, where she helped design those clear braces your child may be wearing on stage and at Hercules Aerospace Company where she learned more acronyms than anyone should have to learn in a lifetime while transitioning into a marketing role through a technical marketing position. She has worn many hats in between. She received her B.A. In Psychology from SUNY Binghamton and her M.S. In Materials Science and Engineering at Rutgers the State University of New Jersey in New Brunswick, NJ. She fulfilled her lifelong dream to move to NYC in 2016 and is loving city living. Dale has three children, two boys and a girl who are her greatest accomplishments. "Act well your part; there all the honor lies".
Your onsite contact for Mainstage is Dale Semler. If you need to contact the Camp Broadway Staff or your child during rehearsal hours please use this phone number, and Dale will be able to assist you.
212-575-3103
REHEARSAL
Cast Members will be provided with 2 Camp Broadway t-shirts to wear during all rehearsals. They should wear comfortable and non-constricting dance-like or exercise-like clothes. They may choose sneakers or soft-soled dance shoes for footwear.
If you would like to purchase additional t-shirts for $15 each, use the button below to log in to your Active account.
PERFORMANCE
While we do provide t-shirts to wear during rehearsal, we ask that participants and their families coordinate a costume at home for our Family Finale Performance. All costumes should consist of items you can find at home with the aim that you will not have to purchase costume pieces for the Family Finale Performance. In addition to your child's costume, black dance or exercise pants or shorts should be worn for the Camp Broadway Finale along with a clean Camp Broadway t-shirt. All costumes and clothing should be labeled on the underside with your child's first and last name.
Costume guidelines and suggestions will be emailed soon.
Lunch will be catered by Fresh & Co. Healthy sandwiches, fruit, and a snack will be provided each day. All allergies and dietary restrictions listed on your medical form have been taken into consideration. If you have not included this in your medical form, log in below.
Kristine Bendul
Director / Choreographer
Kristine Bendul is thrilled to be returning with Camp Broadway in 2019. Kristine brings her her experience of seven Broadway shows. Aside from being nominated for a Helen Hayes award for Movin' Out, other favorite theater credits include performing Live at Lincoln Center and five Broadway productions with the City Center Encores series. You may even recognize her from NBC's Smash or most recently, the first episode of Baz Luhrman's new Netflix show, The Get Down. She has performed at both the Tony's and the Oscars with Hugh Jackman and Beyonce and holds two First Place ProCabaret titles, one with The International Hustle & Salsa Congress and the other with Bill Cameron's Swing Dance Championships. Her ballet experience includes being one of the selected company members of NJ Ballet to tour alongside with New York City Ballet to Russia and Taiwan. As a choreographer, Kristine has been creating works for Broadway Cares Equity Fights AIDS' highly profiled annual events the Easter Bonnet and Broadway Bares Fire Island. She has choreographed for immersive theater, musical showcases, a music video and the International Hustle & Salsa Congress. She was asked back a second time to premiere a new piece for The Actor's Fund benefit Dancers For Good hosted by Bebe Newirth. Her newest achievement however, is as a published children's book author & illustrator of Noodles Needs A Nap which was inspired by a character she played in Broadway's Cinderella in which she was the assistant choreographer and partnering consultant. She is ever grateful for her years in show 'biz' and it brings Kristine so much joy to now be able to give back by sharing what she has learned over the course of her career. www.kristinebendul.com
Michelle Robinson
Director / Choreographer
Michelle M. Robinson, a native of New York, is an accomplished dancer, actress, and choreographer. As a dancer, she began her training at The Dance Theatre of Harlem. As early as her pre-teens she became a member of the Marie Brooks Children's Dance Theater, a professional children's dance company devoted to researching dance forms from other countries. She has had the opportunity to travel to such places as Haiti, Jamaica, Trinidad, Martinique, Suriname, Ghana, Italy, and Brazil. The recipient of the coveted Harry Belafonte Performing Arts Scholarship, she went on to attend the State University of New York at Purchase where she received a Bachelor of Fine Arts in Dance. After graduation, her talents were sought after by many prestigious dance companies: Alvin Ailey American Dance Theater, The Bucket Dance Theater, The Dance Theatre of Harlem and The Eleo Pomare Dance Company. But that was only until Michelle set her sights on Broadway.
From Europe to Broadway, Ms. Robinson's musical theater credit include: Ain't Misbehavin', Can-Can, For Colored Girls…, Jelly's Last Jam, Joseph and the Amazing Technicolor Dreamcoat, Sophisticated Ladies, They're Playing Our Song, Sweet Charity, The Tempest, and the smash Broadway musical revival, Chicago. She has had the opportunity to work alongside notables as Bebe Neuwirth, Gregory Hines, Patrick Stewart, Joel Grey, Debbie Allen, Melanie Griffith, and Brooke Shields, just to name a few. However, Ms. Robinson admits that one of her most memorable show biz moments was becoming a Radio City Rockette. She acknowledges that nothing gave her as much joy and pleasure as when she heard her mother say, "No matter where my child is on that kick line, I will be able to find her!" No stranger to film and television, her television credits include appearances on Deadline, Law and Order, New York Undercover, Third Watch, and HBO's Lackawanna Blues. Ms. Robinson has also had a long running, recurring role on the daytime soap opera, One Life to Live. On film, she can be seen in Spike Lee's Malcolm X, Flawless starring Robert DeNiro.
Sean Mayes
Music Director
As a Canadian music director holding experience in Canada, the United States and the United Kingdom, Sean brings a wealth of experience to the musical theatre scene as both a musical director, conductor, arranger, orchestrator and performer.
Sean holds a Masters in Music Direction from the University of Surrey in England, graduating with Honours with Distinction from the Guildford School of Acting, one of the top respected conservatories in the United Kingdom.
Sean's UK experience has included work with music team of the UK Tour of Dirty Rotten Scoundrels. Sean was also music director/supervisor and dramaturg on the creation of a one-hour musical adaptation of the recent West End musical, LOSERVILLE, in collaboration with the authors and licensors.
As an arranger & orchestrator, Sean's work has been played by and written for some of the top Pops Orchestras and musical theatre performers in North America.
Sean works between New York and Toronto, and is a frequently sought out accompanist & conductor for numerous musical theatre performances & performers in both countries.
Private study in conducting in musical theatre has included study with Jeffrey Huard, conductor of Kiss of the Spider Woman on Broadway.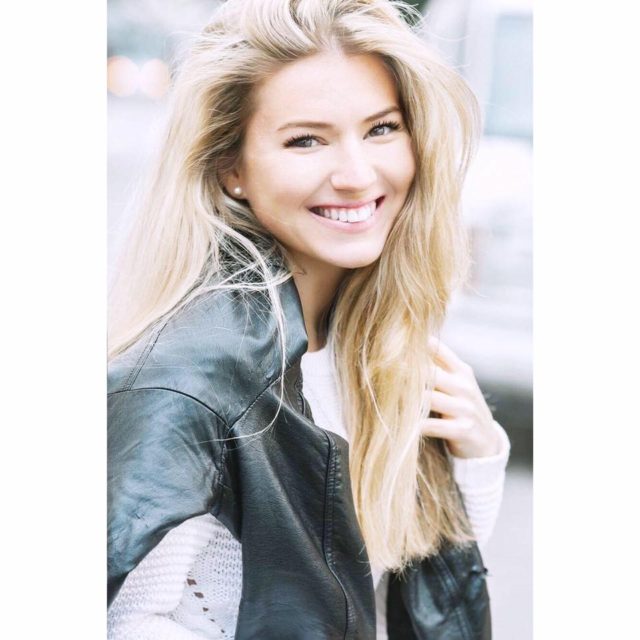 Didi Gomez
Featured Player
Didi Gomez hails from Buenos Aires, Argentina where she performed professionally as a singer, actress and dancer in different musicals, as well as private events. Some of her favourite credits include: Ensemble in 'Jesus Christ Superstar' (with Geronimo Rauch as 'Jesus'), Martha in 'Spring Awakening', BJ Crosby in 'Smokey Joe's Cafe', Joanne in 'Rent', Abuela Claudia in 'In The Heights'. She moved to New York City to attend The American Musical and Dramatic Academy, to further her studies as a musical theatre actress. Upon graduation in 2012, Didi was featured in the documentary 'Broadway Dreams', with the famous Japanese pop group 'AKB48', which was released in Japan. She has done various workshops and readings of new material ever since, and had the honor to be directed by Bob Cline, in 'Evita', where she played the role of Eva Peron in 2013. Didi is honored to have spent the past 3 years working with the Drama Desk Award winning company Camp Broadway, where she teaches and performs. And is also very excited to be a new member of Inside Broadway, where she will be teaching musical theater to kids all around the 5 boroughs.
Diego Rios
Featured Player
Diego Rios Originally from Mexico City, Diego is a proud graduate of The American Musical and Dramatic Academy (AMDA) in NYC. He's currently a principal soloist for AIDA Cruise Lines. Credits include Jesus Christ Superstar Mexican Tour (Jesus), Cyrano de Bergerac (D'artagnan, Mexico City). Off-Broadway: Godspell (Judas). Regional: Hunchback of Notre Dame, The Civil War, West Side Story, Man of La Mancha.
Camp Broadway has partnered with the Courtyard Marriott to offer families a hotel room at a discounted rate during their stay.
Courtyard New York Manhattan/Times Square West for
1 King: 329 USD per night
2 Queen: 359 USD per night
Start date: 7/7/19
End date: 7/13/19
Last day to book: 6/7/19
FREQUENTLY ASKED QUESTIONS